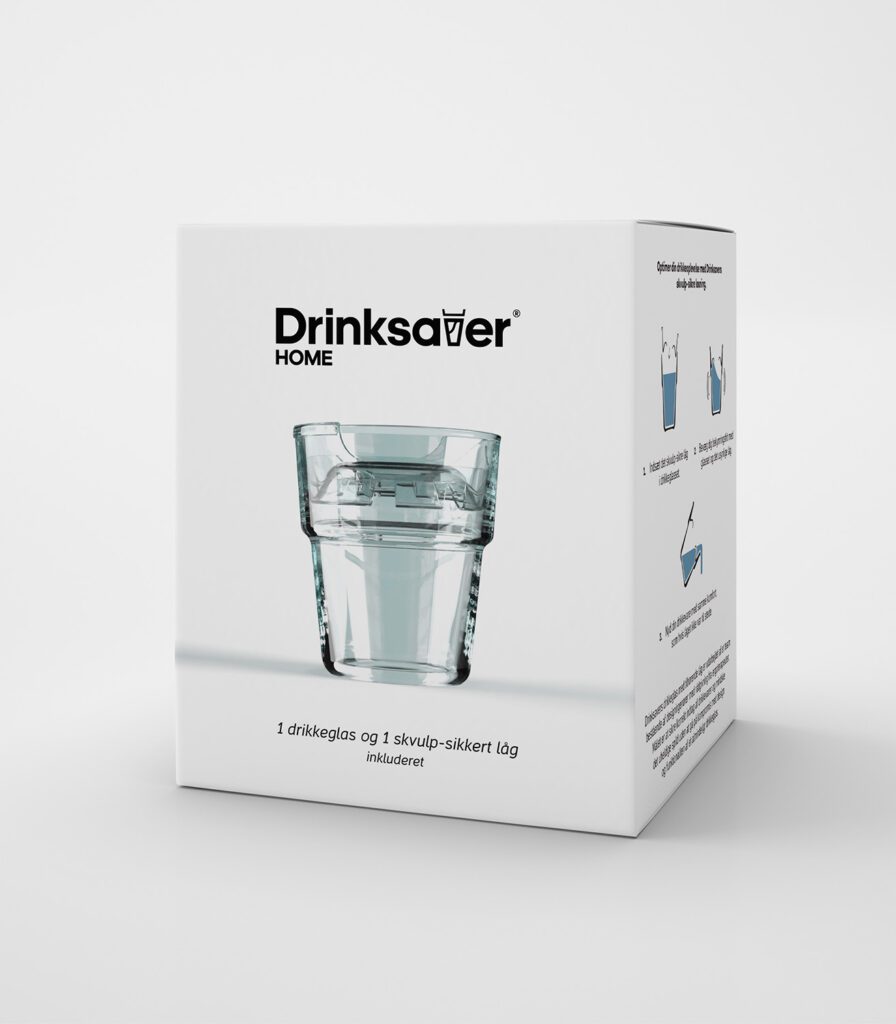 Drinksaver wants to give you the opportunity to try out our product for yourself, without having to pay the full price. We believe that Drinksaver can contribute to an improved quality of life, and want you to try it out for yourself.
The perfect solution for those who want to reduce spillage without compromising on the aesthetics of their drinking glass and maintaining the same drinking experience. 
Enjoy the aroma and appearance of your beverage with our open-lid design and drink directly from the rim of the glass. The lid does not come into contact with your mouth or nose, ensuring that you can enjoy your drink the same way as always. 
Trust us to provide you with a product that will enhance your drinking experience in every way possible.
Upgrade your drinking experience with our spill-proof solution.
Step 1
Insert the spill-proof lid into the drinking glass.
Step 2
Move around worry-free with the invisible lid.
Step 3
Enjoy your beverage with comfort as if the lid wasn't even there.
Spill less while moving more​
The innovative design of the lid makes it possible to prevent spillage discreetly as the lid is placed inside the glass. At the same time, it is possible to drink from the glass normally, and due to of center hole in the lid, all the aroma from you beverages is preserved. 
When drinking from the glass, either lips or nose will come into contact with the lid. The glass design ensures that all the liquid can be consumed without bending the neck, providing the correct way to consume beverages.
If the glass is tilted over, the lid will reduce the amount of liquid spilt.
Watch more videos and read more about Drinksaver
Improve your drinking experience
At Drinksaver, we're committed to creating innovative, well-designed drinking glasses that promote independence and dignity by combining aesthetics and practicality, aiming to create a spill-proof, user-friendly drinking glass.
Minimise spillage
The innovative design of the lid makes it possible to prevent spillage discreetly as the lid is placed inside the glass.
Same drinking experience
The lid reduces the risk of spillage while maintaining the same drinking experience. It even retains the smell of the beverage.
Removable lid
The lid can easily be placed and removed from the glass and stacked on top of one another.
Ergonomic grip
The curvature on the outside glass ensures an ergonomic and firm grip.
Correct consumption
The glass is designed so that you will be able to consume the full capacity of the glass, without bending the neck.
Shatterproof material
The glass and the lid are made of high-quality unbreakable plastic, which looks like ordinary glass.
Insulated glass
The material can withstand temperatures up to 100°C and withstands industrial dishwashers.
Placement for straw
The lid is designed with a straw holder to reduce the struggle to control the straw.